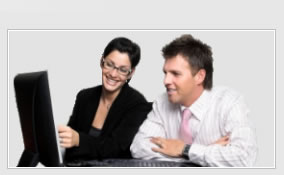 Professional bookkeepers who are focused on your needs
Total Books Bookkeeping Services will deliver a reliable, quality service that's flexible and focused on your specific business needs. They are a proud member of the National Institute of Accountants which requires adherence to strict accounting standards and ethics and ensures that they deliver a professional service to every customer.
Total Books Bookkeeping Services understands the needs of small and medium businesses and specialises in customising their services to the needs of their clients. They differ from other bookkeeping businesses because they take the time to understand your business before recommending the best solution to suit your needs. Total Books have many years of real accounting experience working with real businesses.
They can offer your business an extensive range of services including:
MYOB data entry of income and expenses
Reconciliation of bank accounts and credit cards
Month-end journals and adjustments
Payroll processing including PAYG and super
Profit and loss accounts to pre-tax
BAS / IAS preparation and electronic lodgement
Customised reporting
Other general bookkeeping and admin duties.
By choosing Total Books for your bookkeeping services, you'll not only be selecting a proven bookkeeping service with real qualifications and experience, you'll be working with a Sydney based bookkeeping company who is solely focused on satisfying the bookkeeping needs of its customers.
Before you choose your bookkeeper, learn a bit more about what you really need by visiting the bookkeepers page where you'll get more information on how you can best choose the best bookkeeper to suit your particular business needs. Otherwise, contact Total Books today to talk about how they can help your company with your specific bookkeeping needs.